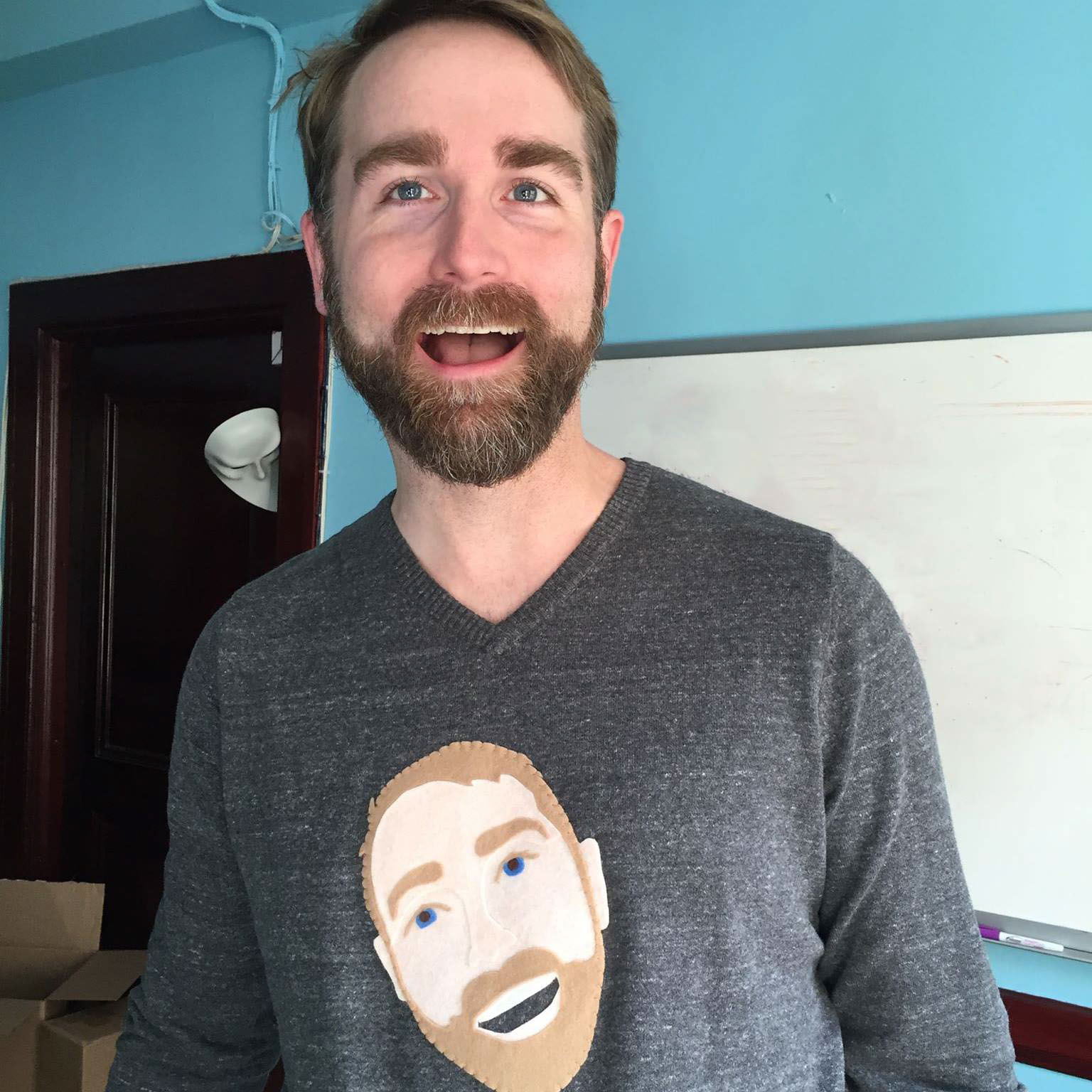 Hi there. Yes, the shirt is real. Some gifts are priceless.  (the creepy mask is not mine)
I am a versatile director with a focus on motion: live action film, motion graphics, and interactive -- with lots of hands-on experience in each. My style tends towards visual, people-driven comedy, but I've tackled serious problems too -- such as disaster preparedness for LA County and training on Improvised Explosive Devices for Marines about to deploy to Afghanistan. I'm equally at home on location or pushing pixels at my desk. I thrive in an active, dynamic environment with small/midsize teams or solo.
Want to know more? Get in touch! Or, here's a fun game the kids love,  "
8 Doug Spice Fun Facts and A Lie!
"
   •  Doug Spice is my real legal birth name.
   •  I have broken a thumb, two fingers, and two metacarpals playing softball. I continue to play.
   •  Need to reach the top shelf? I'm tall, but also a certified forklift operator in the state of Wisconsin. Unless that expires. Which it probably does.
   •  I learned how to drive in a right-hand drive car.
   •  If you ever owned a copy of Titanic on VHS, the odds are good that my hands personally touched it.
   •  I have been to Chernobyl twice.
   •  The FAA has entrusted me with a pilot's license.
   •  I once had an encounter with a wild mountain lion in Griffith Park.
   •  Several fun facts were rejected from this list due to containing answers to online security questions.

Hiring? Just want to take a stab at the right answer? Want your own shirt with my face on it? We can chat about the first two for sure.