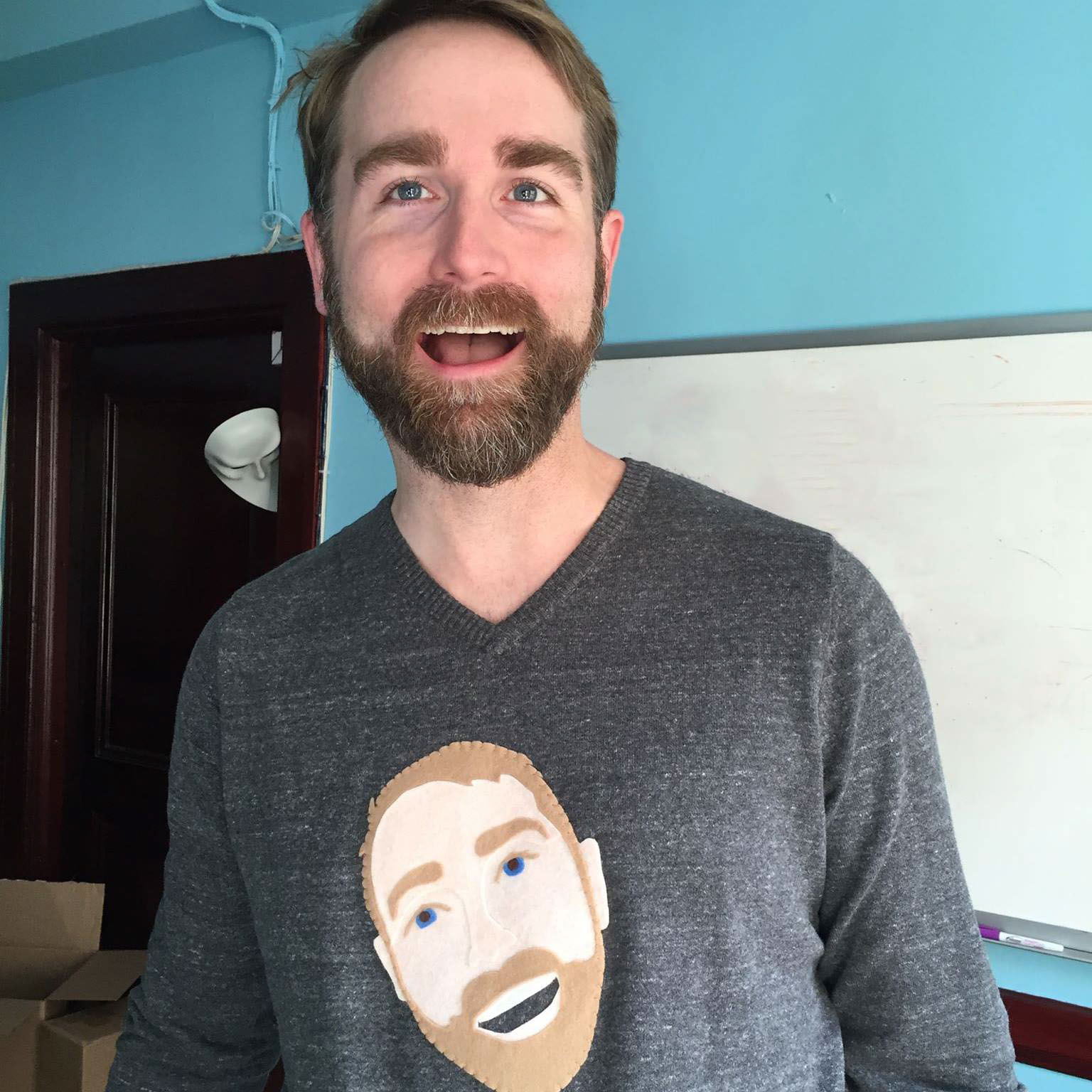 Hi there. Yes, that shirt is real. Some gifts are priceless.
I am a versatile creative and art director who tackles complex problems & brings a wide variety of media knowledge and skills to the table. I have practical, hands-on experience as a filmmaker, motion designer, writer, game designer, and more. I'm equally at home directing a shoot on location or pushing pixels at my desk. Call it integrated AF, I just like taking on new challenges and doing whatever's needed. I thrive in an active, dynamic environment either solo or with small/midsize teams.
Want to know more? Here's a fun game the kids love,  "
7 Doug Spice Fun Facts and A Lie!
"
– Doug Spice is my real legal birth name.
– Doug has broken a thumb, two fingers, and two metacarpals playing softball. No one can make him stop.
– Need a lift? Doug is a certified forklift operator in the state of Wisconsin. Unless that expires. Which it probably does.
– Doug learned how to drive in a right-hand drive car.
– If you ever owned a copy of Titanic on VHS, the odds are good that Doug's hands personally touched it.
– Doug has been to Chernobyl twice.
– Doug once had an encounter with a wild mountain lion in Griffith Park.
– Several fun facts were rejected from this list due to containing answers to online security questions.

Hiring? Just want to take a stab at the right answer? Want your own shirt with my face on it? We can chat about the first two for sure.